365 days. In the large picture of life, one year is a miniscule fraction on the days that we spend here on this earth; greatly adding to the wonder of how just one year can alter the course of your life entirely. My name is Erinn and in one year, I've gone from Miss Independent….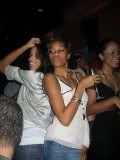 to Miss Housewife….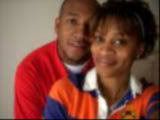 This is my journey, daily occurrences, excitement, complaints and wedding planning all in one place for you to enjoy.
 I moved from New York City to Atlanta, GA on January 1st of this year. What a way to bring in the New Year with a new home, new life and a new fiancé. My fiancé and I had been dating for less than year at that point but were deep in love and in the midst of a fast courtship. Friends while attending Hampton University, Rasheed and I never fully crossed the lines of just friends into anything romantic but always had silent interests in one another. It wasn't until Rasheed took a business trip to Manhattan, that we were finally brave enough to let our guards down. The rest is history! 8 months of traveling back and forth between Rasheed's home in Atlanta and my cramped studio apartment led to the decision for me to quit my job and move to be with him.
 That was a really tough decision for me. Miss Independent was suddenly superbly vulnerable. That was a huge pill to swallow….shoot, more like gigantic! As much pride as I swallowed in that move, 110% of me knew it was the right thing to do…and so far so good, as we celebrated our one year anniversary May 13th.
 At 24 years old, Rasheed and I are discovering the joys of one another, becoming homeowners, planning a wedding, wondering around Atlanta and looking forward to the rest of our lives together. I couldn't be more excited, anxious and nervous, all at the same time.
 Yep, a lot can change in a year. I can't help but wonder what is in store next and hope you will enjoy taking that journey with me.
Posted by johnsone @ 24 July 2008