Gone are the days of uber-traditional weddings that exhibit zero personality and showcase cheesy frocks that lend honor to past decades – like the 80's. While one should focus mainly on the relationship when preparing for the big day, it doesn't hurt to add panache and individuality to tie it all together.
I love it when brides and grooms take bold approaches with their nuptials. It makes it that much more personal and you leave feeling like, "Wow. That was so them".
I have a passion for the unique and original and spend many hours a day scouring the internet for things that are just that. I narrowed down five of my favorite looks / styles that I think would work perfectly for the unconventional bride (and groom):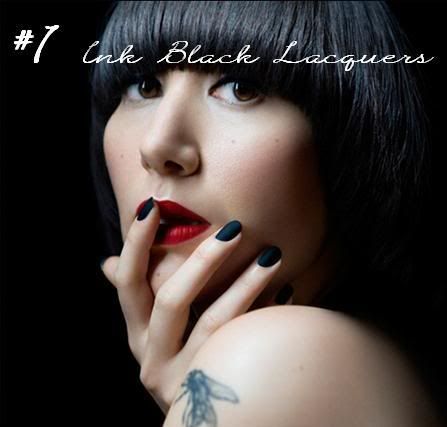 Nothing says chic like dark manicured nails. There was a time that the color black (along with red) was reserved for royalty only. Then came the 90's and the Gothic-black look became an "in-thing" amongst countless emo lovin' teens and even adults. While many shunned the styles of the Marilyn Manson groupies, (at least they did in my H.S.) fashionistas everywhere united when celebrities such as Rihanna, Lindsay Lohan and even David Beckham flashed their onyx colored nails at paparazzi and even made it glamorous on the red carpet.
Mark Potter –  NYC makeup artist and creator of Knock Out Cosmetics – has put a twist on the usually dark and glossy talons. His polish in "Flatte Black" shines when applied, but loses the glisten once it dries – leaving a chalk black look in its wake. Sounds weird, but it works! It's fierce, daring and perfect for the bride who loves art deco and idolizes Billie Holiday and Jack Vettriano.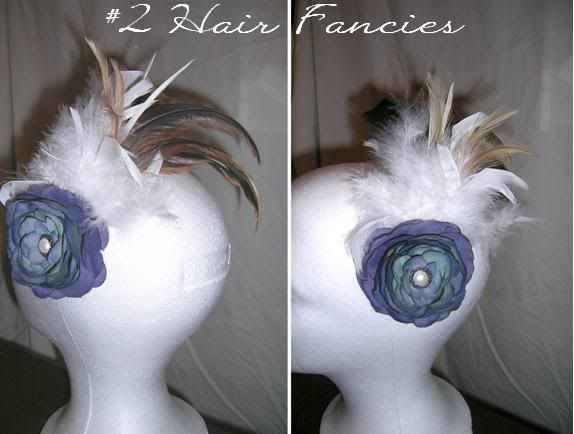 In lieu of the traditional wedding veil, more brides are looking to add something a little more glamorous and less restricting to their locks. Barrettes, feathers and hats are a good way to go. They're sharp, sophisticated and depending on the style – sets you a part from all the rest.
Ree from Tress Dressed (online store coming soon) creates works of art with her dazzling fascinators. Each piece is handmade and her goal is to keep them under $25! Sassy and affordable … What more can you ask for? It's perfect for the bride who loves Marie Antoinette, burlesque movies a la Moulin Rouge and books by Anna Godbersen.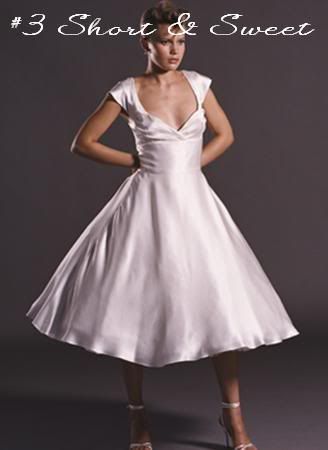 Many people associate huge princess gowns with the word wedding. While there are plenty of stunning ball gowns out there – a short tea-length number is perfect for those light on their feet and not afraid to show a little leg. I think this look works for a garden party or brunch / tea wedding theme. You can find dresses like this on Stop Staring! and Circa Vintage Brides. These are two of my favorite shopping sites to recommend to the gals who adore this look. Dresses like these are charming, playful and perfect for the bride who reminds you of Charlotte York (Sex and the City), loves sappy romance and is a huge fan of Rachel Ashwell and Nina Leen.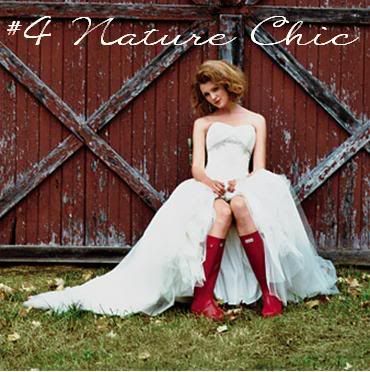 Local. Recycled. Indie. Just a few words the pop into your head when you think of being environmentally friendly. More and more people are looking for ways to prevent causing any more damage to our already marred environment. Green or Eco-Chic weddings have become all the rage and there have been some fabulous ones that I've come across online.
I think this custom glass photo pendant necklace from FaniSong is adorable: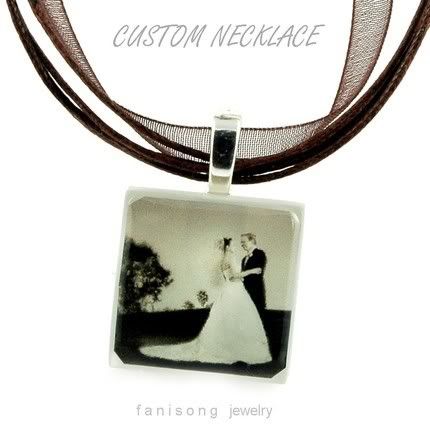 Made of recycled glass, these treasures are pretty affordable and come in a variety of custom colors. Add your parent's wedding photo or a picture of a loved one to carry with you on your day. It's perfect for the whimsical-bohemian bride who loves consignment shops, Birkenstocks and Anthropolgie.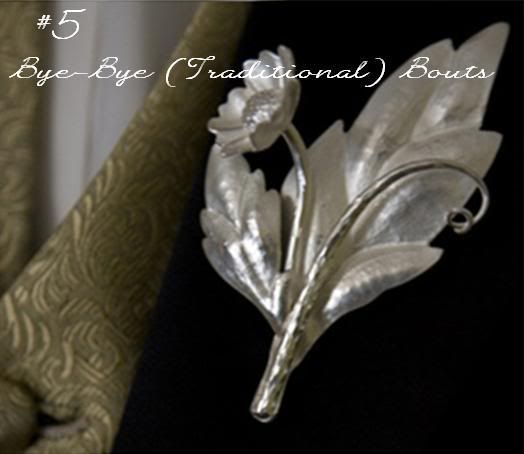 Pin on boutonnières by Amanda Elizabeth is the gift that keeps on giving. The fashion forward man (or men) in your life will love this sophisticated piece that gives a sharp three piece suit some added pizzazz. It's perfect for the man who has everything, thinks he's the next P-Diddy and is a fan of the Rat Pack.