WWWWWIIIIIIINNNNNNNNN!!!!
SO when I went ot the Dr. I finally talked to him about my horrible, terrible, no good dandruff/scalp problems… He diagnosed me as having Seborrhic Dermatitties…. Read that last word again… HEE HEEE I'm soo immature… LOL Anyhoo… THe doc said I had Seborrhic Dermatitis… That means dang your scalp is raggedy! LOL NO actually that means my scalp is JACKED… NO that means dandruff, itchiness, and general ornery scalp is the plague of my exsistence…
My doctor promptly pulled out the solution… A steriod shampoo that I need to use for daily washes…. No conditioners, no oils, no extra ness with my huuurrrr..
My doctor is lovely but…. Ummm My doctor is very knowledgeable BUT… My doctor graduated at the top of his class from Northwestern or Yale or some snooty snobby shit I liked when I googled him BUT…

He may be the whitest of white people… Cause Child THIS BLACK WOMAN is not going to be capable of daily hair washes, detangling sessions and using your extra dry ass super chemical ass shampoo EVERYDAY boo…. I gave him a side eye took the prescription and proceeded to forge myself a prescription for vicodin, oxycotin, and crack cocaine… Cause it is way more likely that I will ues all of that, than put that mess on my head…. I sorry… I just can't! A typical hair washing session takes me MINIMUM 4 HOURS… AIN'T NO WAY!
Well at least not until I have Googled my bootay off to come up with some natural remedies that will not have me and my hair a mess… I know my obsession with my hair is less than healthy but step by step homie, day by day! Antyhoo…
I started googling my tail off! I found fab natural hair blogs and lord! SOOO Much infolations!! It was AMAZING!!!!And very timely, I had planned a very serious hair session for last weekend since we were going to the lake house and the water pressure there gives me the FEEVAAHHH!!
I know you think I'm crazy for waxing poetic about water pressure… BUT if you've ever prepared yourself for a LONG HOT shower with all ya smell goods and lit up ya candles, and turned up ya music, and told your children and husband to go play in traffic while calgon took you away… Only to turn on the shower and watch three little sad drops trickle from the shower head and SLIDE DOWN THE TILED WALL… You know nothing of my pain… Living in the house o' low pressure sucks ass cranks, Flaming hots and foolery… And will not even discuss the temperature control issue… Hot, Cold, Hell, Igloo… These are the option that come from my faucets… Sweet Baby Jesus take me from this place to the land of fly bathrooms and fab water pressha… But I digress…
ANYWAY….
We went to the summer cottage last weekend… (How very french provincial of me! Don't hate. LOL) Anyway, knowing that we would be up there and that MIchael and the kids would be doing their we are ALL White, Half-White, and White-ish o' how we love nature hikes thing… I knew it would be time for me to do some I am COMPLETELY BLACK, like AFRICAN BLACK and COMPLETELY FAB, LIke BAB DIVA FAB so no thank you to the 6 hour nature hikes and I have idea why you pinkish people are so strange about nature time…
So I planned a massive beauty day, I brought allll my product junkie-ism treasures, pedi and mani equipment, music, my good robe… EERYTHANG! Eerythang 'cept for something that will help with my scalp..DAMN! No problem! I'll just fire up the lapteezy and figure something out! And then MIchael causally mentions that it seems tha innanets are out at the cottage…
First I said this:
And then I did this:
Seriously… Just like that… ' cept my afro was not a perfect as either of theirs… ( Ever notice that Florida Evans and Arnold Drummond had the same hairstyle?? :sings The More Youuu Knowww:)
So what did I do? Well I vaguely remembered some BABS, and some of the hair blogs singing the praises of apple cider vinegar… And there it was sitting in the cabinet at the cottaget so I threw caution to the fro and dumped the bottle on my head… SYKE!! Here is what I did… I put 1/4 cup apple cider vinegar and one cup of water into a spray bottle… I sectioned my hair and sprayed it directly on to my scalp. I massaged my scalp after spraying each section and then I went about my conditioning routine.. Then I had about half that mixture left so i poured more water on it while in the shower and used that as my final rinse… I was just going to leave it like that but then I got scared by the smell and seduced by the option of running that lovely water pressure all over my scalp again so I stood under the spray at full glorious blast for about 6 seconds… AND BABY My scalp looks, feels and is generally great!! I did try some other stuff but the ACV was the only thing that I specifically used for my scalp.. Its been about 6 days since I did it and I have just two sections that are very very lightly flaking…
YAY innanets!! YAY ACV!!! YAY MEE!!!
You know I realized this post could have been simply… I tried Apple Cider Vinegar on my scalp. It worked Beautifully. THE END.
But that's not why you come here, now is it … LOL
Stay fierce, Fabulous, and working on writing shorter blogs,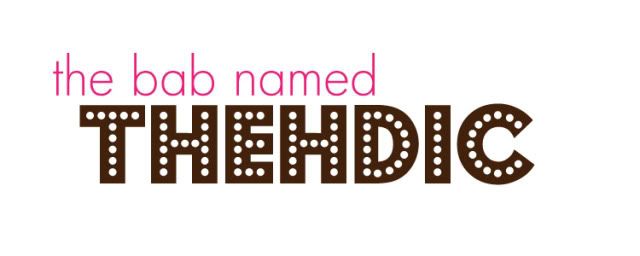 Posted by Admin @ 15 October 2010