Anyone else watch Lilo and Stitch? I love the movies and the cartoon, but I have been thinking about it a lot lately, up wondering about my own personal situations. Right now I kinda fell like Stitch and one of his "cousins" trying to figure out my one true place. Kinda goofy, but true. With everything going on with the economy I am doubting my career choice and unsure what I should do.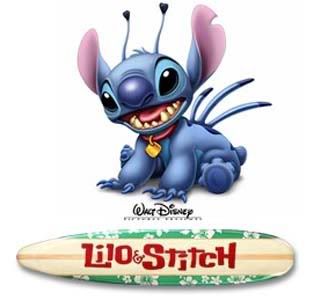 It is depressing watching older coworkers leaving after being forced to take a buyout. We are having "parties" every other day, wishing someone farewell. Are they happy about it, nope? The younger people at my job are told to just be happy we still have a position, but what is there to be happy about. Am I grateful? Yes. Happy? Heck no!
So I am at a crossroad in my career choices, which inadvertently puts me at a crossroad at my relationship. FI is feeling like he is coming second to my career choice, which isn't my intention. I want us to be together, but not to the extent where we would be struggling financially. He would rather have me in the same city with him, even if it means I am working some part-time job. And in theory, I can understand that. But I don't want to go from working a full time job to a random part time job, unless I am going to school full-time.
I am thinking about getting my teaching certificate or my masters for teaching elementary school. I am not sure how much I want it though. Right now, I feel like such a failure for thinking about switching careers. My college days were some of the hardest days of my life and I was unsure how or if I was going to make it. So why would I want to go though that again? I don't! So if I have to go back and start over AGAIN… I want to make sure it is where I am supposed to be, fulfilling my purpose in my "one true place."
Posted by Dricka @ 7 April 2009
Tags : career , choices , decisions , drama , relationship