I really don't need to say a lot about this weeks Monday Motivation… You know what they say… A picture speaks a 1000 words…
The credit for this gorgeous picture belongs to Jeremy Cowart for his Voice of Haiti project. He desciribes his project as ""Visual Tweets" from the people of Haiti. Follow him on twitter:@JeremyCowart for more of these beautiful pictures.

As you all know, the disaster in Haiti has affected so many so deeply. Two of our very own Bab Bloggers : Rahael and Stephanie, are deeply connected to Haiti, as well. The tradgedy there is unimaginable… I can't watch the new coverage anymore cause I go from wailing sadness to shaking with anger as the images pass by. Help is still so urgently needed. And in too many cases the help is not getting to those who need it in time. But what I realized when I saw the tweet of this picture, is exactly what is scrawled in Creole in the paper plate the young man is holding….our Monday Motivation. The thought I'm hoping to pass on to all you for this week and for every moment of your lives…
The plate simply says, "Love Conquers All", I added the rest so there would be absolutely no confusion about what I mean….
I want us all to really meditate and focus on this as we pass thru our days and battle thru our "troubles" cause in actuality if you really take a good look at what you are harping on as your troubles, problems, and worries… You might realize that you have none.
These are the tweets that @jeremycowart sent a few hours ago along with this picture:
@jeremycowart Here's the newly married couple I shot last night. The sign he's holding says "Love Conquers All."

@jeremycowart This is their only wedding photo. Right after this, we drove them to their "Honeymoon" in a tent city among thousands.
This is a wedding website after all. A lot of you reading, have or are planning weddings. Some of you are upset cause you can't get the good flowers, the "dream dress", or that fab photojournalistic style wedding photographer for $10,000. Some of you have been feeling really bad about not being able to have the perfect wedding, or baby room, or job, or house, or whatever… Some of us (me) have been spending a lot of time bitching about a lot of NOTHING.
Look at the picture… Think about what this couple's world must be like…Must look like… Must Feel Like…This is a couple whose entire world has just shaken and crumbled to nothing all around them but in the midst of all that… Love.
So whatever troubles or concerns we have (or think we have) if we meet them from a place of love, with an intent to love ourselves and each other out of our burdens, nothing is unbearable, nothing is Impossible cause after all is said and done, Love Conquers All…
Stay fierce, fabulous, and a conqueror from,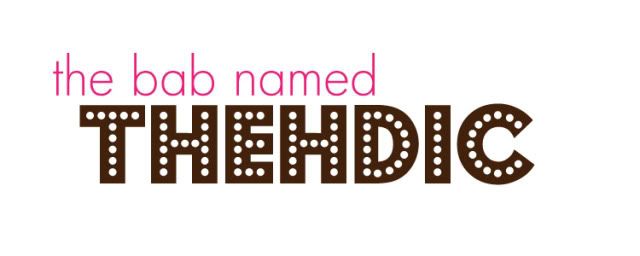 PS. If you haven't please take a moment to give a little something to the Haiti Relief Effort. There are many many reputable agencies that are doing amazing work there for the people of Haiti. I've been especially pleased with UNICEF pledging to use ALL money donated to the efforts in HAITI for relief and absorb any and all administrative costs. Please give what you can.
Here are some other giving opportunites:
Other ways to help
Also accepting cash and in-kind donations are the following sites: Clinton Bush Haiti Fund, UNICEF (1-800-4UNICEF), Direct Relief, Yele Haiti, Partners in Health, Red Cross, World Food Program, Mercy Corps (1-888-256-1900), Save the Children, Lambi Fund, Doctors Without Borders, The International Rescue Committee, Care, William J. Clinton Foundation, Meds & Food For Kids, Feed the Children, Habitat for Humanity, Mayor's Fund for NYC, National Voluntary Organizations Active in Disaster (National VOAD), Interaction
The following organizations are accepting SMS donations in the US only:
SMS text "HAITI" to 90999 to donate $10 to Red Cross relief efforts

SMS text "YELE" to 501501 to Donate $5 to Yele Haiti's Earthquake Relief efforts

SMS text "GIVE10" to 20222 to donate $10 to Direct Relief
Posted by Admin @ 1 February 2010