Hey Lovely Ladies!  
OK, so I think it's safe to say that my bridesmaids are in full-on plan mode regarding my bridal shower and bachelorette party. Over the course of the last few days, I've been getting "coded" calls and emails requesting information about specific dates and times.  
I will admit that lately, I've been a little lax while planning this wedding. I am a procrastinator but that is no excuse for this shameful display of laziness! I blame the weather. Yeah, I said it. Summertime in NYC ain't no joke sistahs … But, I digress. 
Now, back to the matter at hand. Is it wrong for me to be focusing more on what I'll wear to these events then what I'll be doing about, say — the wedding programs? I mean, really. My priorities are all screwed up, but what's even sadder is that there is no shame in my game.
I just got a visual: I swear if FI were reading this, he'd be rolling his eyes. But, he can't front, that is so one of the reasons he loves me!  
I know what the themes are for both shindigs and this makes it easier to visualize how I want to look! Let's start from the top.  
For the bridal shower, I'm thinking of running with the premise — if you will — of our wedding. Modern meets vintage … We'll call it MODAGE.
One of my favorite high-end designers is Zac Posen. But, the trouble is that Mr. Posen and I just can't see eye to eye on the cost of his astonishing frocks. My inspiration? His oversized bow dress (pictured below and priced @ an obscene $1,650).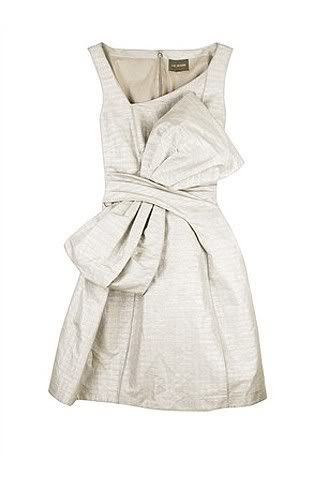 I decided to hunt down an alternative option that would satiate my problematic shopaholic expenditures. See exhibits A: (ASOS Satin Pleated Bow Dress, $76.62) and B:(one of my favorite eBay sellers, Retrobarbies Ruffle Trim Pencil Dress, $29.99)  
A:
B:
What is it about rufles and bows that make a dress look sexy AND sweet? I don't know, but you got to love it!
On to the bachelorette party. So this is where my girls and I will get our "stop staring" on. Ladies, although we should look and be fabulous at all times, nothing gives you a better excuse than your bachelorette party to WORK. IT. :: snaps fingers::
If you're anything like me, you're often wary of the teeny-bopper stores. But, while planning a wedding on a strict budget, I must be open-minded. 
Never underestimate the power of a simple form fitting dress, like this Cross Bust number from Wet Seal ($16.50). Paired with the right accessories and heels … you'll be doing the booty dance like my girl Bey!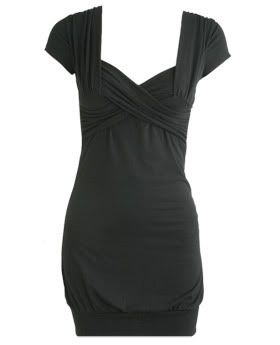 I love mixing casual and dressy pieces to create a chic, "i am so not trying hard" look. I think this gold Vanessa top from dELiA*s goes great with a pair of yellow shorts like these Kitson Robertson hotties! Match this with some fierce gold heels and we're good to go!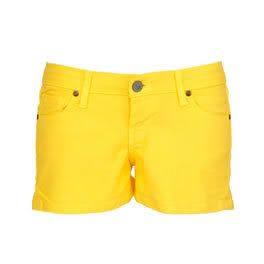 And finally … this next mix and match combo is inspired by one of my fave celebrity fashionistas, singer Rihanna:
Tank tops are probably one of my favorite wardrobe staples. I wear them under cardigans, alone with a pair of sassy jeans or when I'm going to the gym. I have them in a multitude of colors and styles. So why not get crazy and pair one with a sexy candy colored skirt like the ones below from Oasis & Tobi respectively: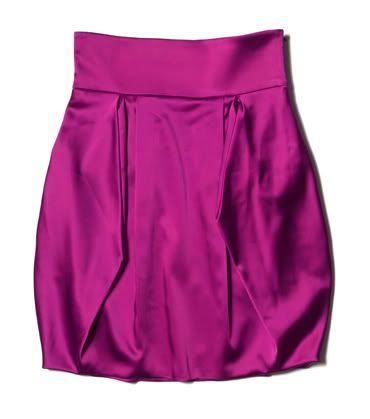 I think I see some potential in all of these ideas. Who knows, I may even switch it up and go a completely different route … Either way, I'll keep you ladies posted.
Who loves you Babbie?