I'm such a sporadic blogger… I SOWWWY… Life is truly hectic around this joint… There is some much stuff happening over here but I'm waiting till everything come all together to share so ya'll going to just have to trust a diva when she says she been real busy.
Everyone is doing well here. Cassius and Clay have discovered the power of NO! Its seriously Clay's most favoritest word in the history of ever… Or just the 18 months that he has been on the earth, lol… They both are very sweet and loving and completely hilarious. Yesterday night while I was asking God why BET hates black people, wondering how many bottles of Visine Chris Brown had in his pockets, Judging everyone, Screaming like a justin Bieber fan when El Debarge sang, Booing the Prince Tribute,watching the BET Awards. Every time there was a performance the twins and Solstice would break it all the way down…
Good Lord… I started writing this is June and am just now getting back to it… If that don't tell you that my life is busy I really don't know what else will…
Things are getting wayyyy better with my mom. What can I say other than Prayer works… LOL. Really I think it just that she is sooo happy in her new house that she is just a generally more pleasant person to be around. I didn't really calculate it out in my head properly. But her moving a mere 10 mins away from my house has been OUTSTANDING!! Do you hear me!! OUTSTANDING!!! There are still plenty of times when she drives me completely crazy… But in life you have to take the good with the bad sometimes… She been taking the kids a few days a week so I can get some work done… So that good outweighs a whoooollleee lotta bad! LOL
Tony is 13… Not twelve, Not a tween… But a teen… Gross… I want little boy Tony who loved Picachu and The Ninja Turtles… Not this person who turned thirteen one day and immediately signed up for Megan Fox is hot weekly the next!
Alanis is desperately fighting Bieber fever… She's just way too cool to be like all those other silly girls screaming and yelling over that really really UGGGLLLYYY boy…. But if I'm not mistaken I could have sworn I heard her singing BABY BABY BABY OOOHHHHHHH while taking one of her 80 hour showers… Also when he is on TV she somehow manages to lurk int he room and place herself DIRECTLy in front of the television… Not cause she wants to watch him but because she is borrreeed and there nothing else to do… SIDE EYE!!!
Cassius is OBBSESSED with Yo Gabba Gabba. Well both of the twins are but with Cassius its a very very serious thing… A few days ago during naptime… He stayed up in his crib Crying and MOANING, BBRRROOOBBEEEEEE, BBRRROOOOBBEEEEEE…. He got sooo upset that he made himself throw up…. Apparently there was a Party in his tummy…
Clay is also a Yo Gabba Gabba head but really it about music… HE LOVES MUSIC… ANY KIND OF MUSIC…. Sometime I let them sit at the computer and I Youtube a bunch of the songs they like… Last week I was sitting at the computer working and Clay walked up to me and said " Nothin on Yooouuuuuuu, BAYBEEEE" and then pointed at the screen like Play my song, LADY!… HEE LARIOUS
Michael works too much… and thats all I'm going to say about that cause he is on my nerves…. I know SHOCK! Lol I'm just wishing he understood that he needs to work on a better work life balance cause currently his balancing game SUCKS… But in his defense he stays trying to mack me ALL the way down…LOL yesterday we were in the kitchen and I was going on and on about how HGTV has made me into a home designing decorating zombie… I was telling him about my perfect dream house and all the fly stuff I was going to have in it… he looked blank as ever when I started talking about tray ceilings, and backsplashes… So then I said like don't you have like anything that you would absolutely want in your perfect, forever dream house? He sorta shrugged and said, " Just you…"
I'll wait… Cause I know you trollops are gasping and swooning and screaming AWWWWWWWWW….:taps nails:
Ya'll finished? GAG!!!
I'm fronting I also did the gasp swoon, "did my panties just fall off thing" LOL He still get on my nerves though….:side eyes herself:
Solstice is in school! HOOTIE HOOOO!!!! This is only her first full week and she was having a tough time with it but its getting better bit by bit… Thank yeeee Jesus! She has really been such a huge help and is a fantastic little diva… She helps me put the babies to sleep. She helps me make dinner.She's totally fab… I love every single bit of her!! ALL OF HER!! even her toe jams! I wanted to do something fabulous for her to celebrate her big girliness but was at a loss. So when I was chosen to host a MixPups party for little girlsI knew the LIttlest Diva would love it so I thought hey what the heck we'll take a gander at these! So imagine my surprise when a HUGE box of these showed up at my door…
Really my surprise is nothing… Solstice is over the moon! They are these cute little dogs that you can mix and match and dress up and fab up in a million ways a very cute toy for little girls…In a few hours we will be having some of her and Alanis' friends over for our very own MixPup Party!
I'm off to mix up the kibble… Okay it Chex Mix but get into it! LOL
Stay fierce fabulous and macking your mate down,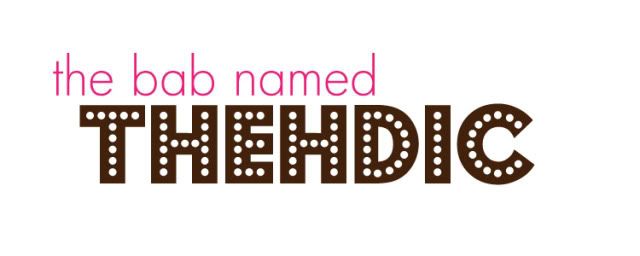 Senam
FYI: I was sent a party Pack of MixPups to share with the girls and their friends! I didn't receve any payment. These are my opinons and my opinions alone, homie.
Posted by Admin @ 28 September 2010