I realize that I haven't updated ya'll on my wight loss progress… Probably cause its not progress like I want it too… No excuses basically I haven't been in the gym at all like I want to be… My goal is at least 3 days a week… One of these months I ended up going on like 3 times… THE WHOLE MONTH… That is what you call NOT THE BUSINESS… I'm working on it…
Its a total life health thing… So I have been trying to do other things on my get Senam fab list… I've been delaying, and delaying, and DELAYING going to get a complete physical for the LONGESSSSSST… I tweeted this but I hadn't been to the Dr.s for myself in almost TWO YEARS!! The twins are going to be 2 next month… This is what you call: FAIL..
So I signed my self up and over the last few weeks I have done the damn thing… I spent way too much time trying to find a doctor.. But thanks to my beloved YELP I think I found a good one. SHout Out to my moms for watching the kids while I went to my appts.
I wasn't really scared until we started doing my family gentic history…. Answereing those questions gave me the runs… Had my stomach doing flip flops!!
DO you have any history of Heart disease in your family?
Ummm… DO strokes count?
Uh, yeah…
Oh um well, My Dad had a stroke and My mom had TWO
Okay What what about high blood pressure?
Uh… yeah Both my parents got that… And TWO of my brothers
And Diabetes?
Yup my dad has that… And my mom was just marked as Pre-Diabetic….
I could go on to the other horrors of the family history questionaire… But umm, You get the point… The point is…. I'm in no position to be slacking on the healthy living…
So he Ordered eight million lab tests and oil changes and a 500 point inspection for me… I was TERRIFIED… I just knew the test were going to come back as DAMN This bitch is DEAD MEAT…
But Once again, Jesus is the HOMIE… And my test came back fabulous… Even my cholesterol was outstanding… Which is a shock cause me and Fried Chicken are like THIS:
Also that picture is COMPLETELY ignorant and HORRIFICALLY Hilarious… Don't act like you ain't never had no chicken that made you want to do the percolator or the roger rabbit… Its happened to the best of us.. Black and WHITE… Chicken is delicious… Ya'll see the way he hit the pop pose after he takes a bite… AAAAAAAAAAAHHHHHHHHHHHHHHHHHHHHHHHHHHHH!!! I can't stop laughing…
Okay back to the tests… Everything was GREAT! My sugar, My blood pressure, all the 500 point tests that they did I passed with flyigng colors… The only thing was that I was sorta on the lower side for Iron… Just above borderlin Anemia… While thats not Ideal he suggest some vitamins and and Iron pill and I'm on my way…. I can't even tell you the kind of joy that brought me… I felt renewed… I just knew I was going to have every ailment possible beacuse of the horrible way I have taken care of myself in the past… But I feel like I got a pass on this one and I'm going to use it…
I mean imagine… MY body is still running fabulously despite my poor treatment of it… What would happen if I gave my body rich whole foods to eat, exercised, rested well and treated myself right? I can't wait to find out…
Stay fierce, Fabulous, and Dancing,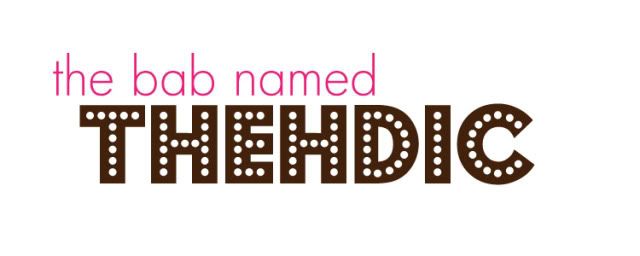 Senam
Posted by Admin @ 1 October 2010