So after much deliberation I have decided that  I  need some more  official life inspiration  type chicks in my life… You know women who are living life as they want to… Stepping out in way that are unexpected and powerful and doing a fantastic job of it…
So I've decided I'm trying to get like….

Look at her… just a smiling… No not Oprah… GAYLEEEE!!! I'm trying to get like Gayle… I'm trying to be the bestest of some mega mogul… I'm not selfish.. I don't have to be the one with all the change… I'm willing to just reap the many may benefits of having a bestie who is P-IZ-AID!!!!
Benefit one: Phat houses
Benefit two: Free Bentleys
I'm  also trying to get like New York
I'd love to have no talent, no personality, no class and still get paid $10,000 per episode to do nothing….
Tragically, I'm chockful of talent, got a great personality, and have been know to class it up a bit so I lose… I'm also very humble…
Okay  I'm tripping… But realistically.. There are 100′s of sistas I'm trying to get like…
I'm trying to get like…. Queen Latifah
She is great in all aspects, Music, movies, Talk show, tv, stage, Makeup deals… this chick is making that dough hand over foot and doing the damn thang…. I really dont care if she's gay, straight, or floating in between this is my girl!
Also she is making it RAIN on these chicks in this dress…

[
I'm trying to get like Cathey Hughes…

She is the founder of Radio One and TV One… This chick owns over 70 radio stations across the country… AND she is the first African American woman to head a firm publicly traded on a stock exchange in the United States. I just got TV one for the first time but so far I'm really loving iit… NOt a bunch of coonery hymns and booty shakin like the Blaxpoitation Channel
I'm trying to get like Oprah…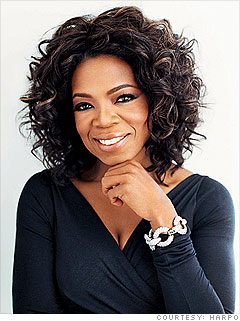 Because come on… who isn't… She ain't perfect but I love every SAAAAANGLE thing about that chick…  Fat Oprah, Skinny Oprah, You get a car Oprah, I'm so rich I recommend Private Jets to broke college students Oprah…
I. LOVE. THEM. ALL.
I'm a complete and total stan for her…I'm cool with that… Everybody got somebody who they love unconditionally… Wait shouldn't that be my husband?… LOL!
So Brown and Bridal Divas, Who are you trying to get like?
Stay fierce, fabulous, and striving for the top from