Here is a collection of my latest obsessions wedding related and otherwise…
1. My daughter just got these dolls for Christmas…
I have been stalking them ever since I had the twins but they were either way too expensive or totally out of stock. I was finally able to get them for her at Toys R' Us but I was on that waiting list FOREVER. So I was very ver happy to see that the dolls are fabulous! When she opened them the first thing she said was, "Oooohhhh I got two babies like my brothers! They are beautiful, MOMMY!"
What is that sound you hear ? Yes, that is my heart melting on the spot! The dolls are pretty good quality and thankfully were on sale for only 39.99! Usually they are 99.99! Go Team Save Some Dough!
2. Smell DELISH!
So you know, how you buy some new bath or beauty product and then jut put it in the cabinet and forget all about it… Welll honey, don't be a fool. I do that all the time and imagine my surprise when I fell head over heals in love with a body wash and body scrub I bought AGES ago from Nubian Heritage. I bought in when we were in Harlem, New York City on vacation.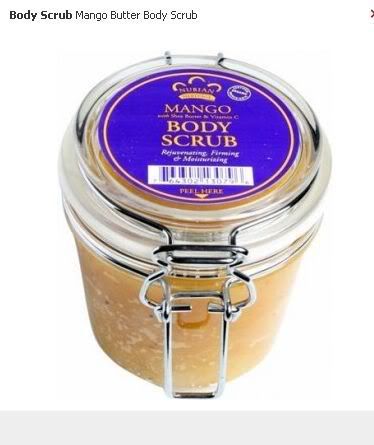 Side NOTE: I FRICKING LOVE HARLEM. I hate the gentrification that it is facing but the flavor is all still there! If I didn't love Chicago like my firstborn I would pack my ish immediately and move there!
Back to topic: The bath and body products Nubian Heritage makes are to DIE FOR! I smell like a big old ball of delicious and the body scrub has made my skin singing, "Sexual Healing" to whoever touches me! Yea I'm doing it up mango style! You can do it up too cause the have a website! YAY!! They have some ready made packages that would be perfect bridesmaids or hostess gifts!
ENJOY! Nubian Heritage has FREE SHIPPING for orders over 75 bones!
3. Me, you, and a spoon!
I've been thinking dirty nasty thoughts… I'm not the kind of girl to step out on her husband but frankly just looking at my next delight makes me want to do thing to it that have to be adulterous… I mean I may up an marry this thing… Its too fab for words… What is this fabulousness? Ladies and Gentelmen, I give you Cupcakes in a Jar!
Yes, my dears that is one of God's most perfect creations..Thou Holy Cupcake ( i think I hear angels singing) in a cute little jar… All I need is a spoon…
GOT ONE!!!
Umm can you please stop drolling all over the computer? :goes to look for umbrella:
Okay now lets focus! Now this is not just ANY cupcakes in jars these are most deluxecious( yes I made up a word) delights from BANGERANG BAKE SHOP (FORMERLY FAT DADDY BAKE SHOP). The have the cutest names like THE NUT JOB, MEET ME AT THE COCOANUTCABANA CUPCAKE, and all other kinds of fabulous! They are a little pricey ($6.50 for an 8 oz jar) but honestly they are delish and a little splurge every once in a while is what every diva deserves! Also I am certain these could be a DIY project of sorts… Not for me cause Baking=Burning at my house but for some of my Betty Baker Babbies I'm sure you could hook it up and send me some while you are at it!
But make sure to check out the fabulous chick who makes these! She will ship them to you! Thats right, I'm at the crib right now frornicating with my spoon and jar full of fabulousness!
Okay, so thats it for me! Do you have a product or anything that you think should make my Head Diva's Delight list? Shoot me an email at brownandbridal@gmail.com and I will check it out!
Smooches and keep it fabulous,
Senam AKA THEHDIC