Lately I've been thinking about the things that I want… If I had said that out loud to you, I would have screamed the I part of that sentence. Like HOWLED that shit… Cause I keep shortchanging me and all the other folks in my life just follow my lead. I do think they are shitty for doing that to me but I am the SHITTIEST for doing this to MYSELF! Cause as RuPaul will tell any 6'0 hairy ass dude in a dress, and shockingly flawless makeup and ME : "If you can't love yourself, how in the hell are you gonna love someone else?"

Does that real explain away the recent influx of shitty behavior by the people that I love? Well yes and no. Like maybe if I loved myself properly they will take my lead, love me better and then I will be able to love them better, as well. Who knows? But in an attempt to love myself more I can't lose…. So I'm with it.
I've been asking myself what does this ball of fabulous named Senam really really want? Some shit I want I can' fix. Like real talk the first thing I thought was I want to go back to 19 year old Senam and tell her to do EVERYTHING different cause she was at a great great risk of fucking EVERYTHING up.
But err uh… My ass is 30 years old. and that was a mere 11 years ago. And not for nothing, I have no large clock, no kicking Delorian, and the real tragedy of it all no Doc Brown aka Christoper Lloyd in my life so there with be none of this: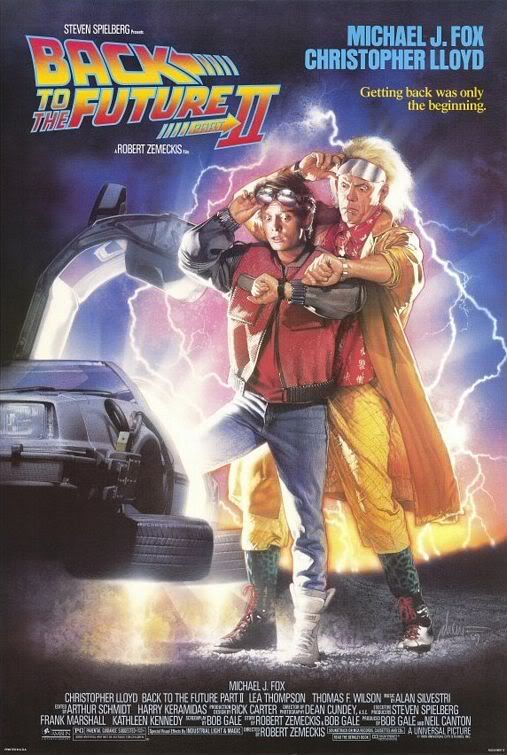 So what I've decided is… Why not just fix what's not working with 30 year old Senam instead of being all pissed that 19, 20, 21, 22, and so on Senam mad these supposedly "HORRIBLE" decisions that have put 30 year old Senam in to her current predicament? Cause it so much easier to be pissed off at old senam and pity New Senam by eating Oreos, buying elastic pants and pouting the days a way cause "its alll fucked up now… What's the point?"

Well the point is… I don't want 40 year old Senam to be pissed of at 30 year old Senam for all the shit that she could have done to fix everything. And I DEFINITELY don't want 14 year old Solstice and 11 year old Cassius and Clay pissed off at me for not creating the best me so I could be uber fab for them.
So the very thought of fourty year old Senam or hell 31 and 32 year old Senam is enough to kick this terrific thirty in to gear. I'm sooooo good at bringing the best out of other folks. Ask Vice president Husband. But now its time to bring out the very best out of Senam…. But first I have to really and truly figure out what Senam wants…
Well uh DUH! That's cake! ( NO I don't want cake although cake is delcious. I mean, cake as in, easy.) I know exactly what I want! I want…. Ummm Well clearly I have always wanted…. The one fabulous thing that I want that will fix everything that I'm unhappy about is….. :blank stare:
I have no idea…
Well I don't… How am I supposed to choose the one thing I want to do say, think, be for the rest of my life….
:Fourty year old Senam just texted me a picture of a middle finger and asked me to re-read that last line:
:Texts Fourty year old Senam a picture of TWO middle fingers and goes back to re-read:
:Text Fourty year old Senam a picture of a smiley face and gives her a virtual High-5:

How am I supposed to choose the one thing I want to do say, think, be for the rest of my life.
UGH!
I always do this to myself. I think if I just have, do, get, be this ONE THING everything else will magically fall into place… So when the one thing doesn't work, everything (and I mean everything) falls apart…
Its too house of card-y for me. And why to I have to be ONE THING for the rest of my life? Why can't it be okay to want something for right now, work at achieving the goal and then evaluate what about it fits and what doesn't and then make changes and plans according to that? And how could any ONE THING be all that I'll ever need and want?
Posted by Admin @ 21 April 2010