You know it is every little brown girls dream to find the man of her little chocolate dreams,  Have him take her on a classy dream date around the town,( Red Lobster Cheddar Biscuts here we come)! then only to have the night culminating in him slowly taking her hand as he gallantly gets down on one knee. At that moment, while he is loving looking deep in to her eyes, THERE IS NOTHING, that BAB- to- BE wants to hear but….
"We ain't getting no younger we might as well do it…"
RECORD SCRATCH……You might catch a side eye like no other
BUT…
See. First of all, I know these so called Divas wouldn't tell you this but Imma be real and say what's on my heart…
Best.
Proposal.
Ever.
Stop Fronting! You  know that was, is, and forever will be THE JAM!
If you still sleep that is from the BAB Tuesday Throwback, Jagged Edge's wedding reception classic,  "Let's Get Married – THE REMIX"  Why were the 90's remixes always eleventeen times more dope than the original???
Even the Videos were better:
Are you kidding me? This is the best representation of a  let's get it CRUNK BAB wedding EVER!
Keep it real!!!
Did you catch….
Carl Thomas and Mary J. Blige going down the Soul Train line just like your Aunty Nee Neee and your Uncle Man-Man will do at your wedding?  CHECK!
Random Hoochies inappropriately dressed for the occasion dancing all up on the best man like she at the club….. like you KNOW your cousin Shari will? CHECK!
Grown men coming to the blessed event in white tees, sagging jeans, and Fresh Nikes!  Just  like your husband to be's  co-workers, Craig and 'nem  will! CHECK!
Little Bow Bow And Lil Zane dancing like Michael Jackson at the reception? Just like your cute little nephew, Lil' Man will. CHECK!
Oh, how I love this song.
Honestly, if Michael would have just proposed to me by saying, "We ain't getting no younger, we might as well do it…" I would have probably jumped in to his arms and screamed, "YES! YES! For the love of Hog Maws and Fat Backs! Yes!"
But he insisted on going with all that I love you, you make me a better man, be my dulce Corazon forever, woo woo woo crap…
Where's the thug love?
The whole song is filled with the grand declarations of love and admiration every brown girl dreams of…
Take this line from Rev. Run's rap. It is nothing less a glimmering example of chivalry and respect that some of our men are soooo deeply lacking….
He oh so lovingly raps,
I'm the type guy that
will take you out and buy that
ring with the watch that will BREAK YOUR ARM…..
Swoon….
Swoon….
:faints like girl at Michael Jackson Concert:
Honestly I can't take anymore. Be still my beating heart. I am but only one  mere mortal woman. The sheer devotion of my husband-to-be pledging to buy me a blood diamond soooo large that the shear weight of it will break my humerus brings a tear to my eye…  That's love people…
Tee hee…
All jokes aside, honestly, this is one of my all time favorite songs. It's the kinda song that you play at a wedding and the dance floor fills with women screaming, "That's my JAAAAAAMMMMMMMMMMMMMMM".  Good old fashion fun. Perfect for your BAB ThrowBack Tuesday Jam.
That damn Jermaine Dupri sure can throw a remix together. Gremlin or not…
Stay fierce, fabulous, and shaking ya butt.
With love from,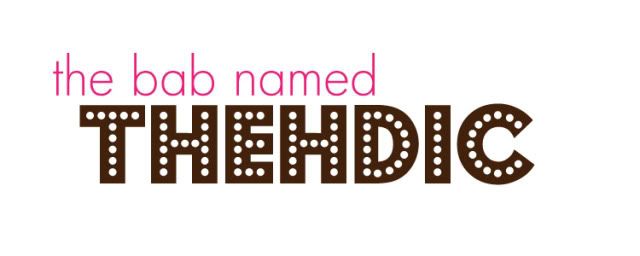 Posted by thehdic @ 19 May 2009