This morning I woke up greeted by the warm morning sun dancing across my face. I stretched, yawned, and thanked God for waking me up for another lovely day and the blessings of my life. Birds were chirping, they sky was blue, not a cloud in sight it was going to be a FANTASTIC DAY!
Then I rolled over and saw him!
DAMN! DAMN! DAMN!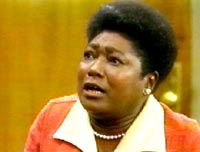 Yup… Him… Michael AKA my husband AKA man who takes my every last nerve to a cheese grater on a constant and consistent basis AKA man who is physically unable to put the toilet seat down at 4 in the morning AKA man who can quote me the football stats, weights, shoe sizes, home addresses of his top 50 favorite players but can not be expected to remember to call me when he invites extra people over for dinner AKA man who is deathly allergic to putting leftover food into Tupperware containers ( why should when the logical thing to do is cram the huge pot with ½ tablespoon of dried up, leftover Spaghetti sauce into the fridge!)!


Yup… Its one of them days.
Every married woman has them. Hell, every married man has them! The days when the mere sight of your significant other's face enrages you!
See here's the special secret:
A whole hell of a lot of the time in your marriage, in your healthy, strong foundation-ed marriage, in your not even semi-close to divorce marriage, in you're fantastic other couples wish they were us marriage, will be spent DESPERATELY ITCHING to SLAP YOUR HUSBANDS FACE OFF…
Like for real, your hand will literally be itching, twitching, and aaaaccchiiinnggg for that SLAP!
I have to get myself together sometimes because some days I get on some real "Rick James-ery" all I want to ask my husband is,
WHAT DID THE FIVE FINGERS SAY TO THE FACE?
That right Charlie Murphy! They said, "SSSSSSSLLLLLLLLLLAAAAAAAAPPPPPPPP!!!!!!"
I know some of you are gasping and disgusted with me cause, "I loves my husband, His poop smells like roses, our marriage is perfect, I'd never even think a semi-negative thought toward him a day in my life. He soooo dreamy!!"
To you I say, I can't wait to watch your episode of: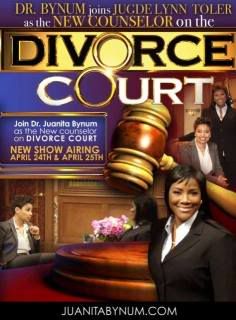 Look, I love my husband. We are in no way shape or form in a bad relationship. We are not cruising to divorce. We don't argue all day everyday. We love each other. We respect each other. We laugh together. We enjoy each other and have the kind of marriage that I have always wanted. There is never, has never been, and will never be any physical, emotional, and/or mental abuse in our relationship but sometimes…. I wish I could just slap the dookie out of him. That is just real. Just the one time! Just to help get the point across.
Here let me illustrate my point:
Put the toilet seat down!
Bet he won't do it again!
Remember our anniversary!
Bet he won't do it again!
Don't sit around scratching your balls watching football all day!
Bet he won't do it again!
You see my point! Sometimes you just want to slap your husband into line. But nobody is going to tell you that while you trooping up the aisle in your big pretty white dress, and your oh so fierce shoes and with your rose colored glasses on and lofty perfect marriage everyday dreams ! The officiant isn't going to turn to you in the middle of the ceremony and say, "Baby, some days you will want to slap your husbands face off!" It might mess up the flow of the ceremony!
But I am going to tell you. Cause every happily married woman knows that it happens. So the first time your hand gets to itching don't freak out and feel like, "OH MY GOD! My marriage is doomed. Where has the love gone? AHHHH?"
The fact is marriage is long.
Marriage is hard.
Marriage is probably the toughest thing you will have to do. EVER!
Some days you will want to just GIVE UP!
Some days dealing with your partner and their quirks, ups and downs, and general personality will make your hand itch.
Its just a part of marriage.
But the point is, those days when you feel the "Rick James-ery," will pass. You might have two or three of them in a row, but eventually if your relationship is right for you they will pass. Some days you won't want to scream when you see the toilet seat up. Some days you will just smile and sit next to him on the couch and watch football with him. Some days he will be perfect, some days he won't. Some days you will looovvee being, married, some days you won't. But the point is you are in this FOREVER! FOR Ever EVER! So what are a few tough days or moments of itchy handed, Rick James-ery? When overall the forever-ever is great.
Marriage is not easy. If it was the divorce rate wouldn't be dang near 50 %. But as for me, I'm in this for the long haul. I'm here with my husband, Michael, till we are old and gray sitting on a porch rocking our great-great grand children together. I want to laugh with him as we watch our children grow. I want to cry with him when life trips us up. I want to dance with him when life is too great not to dance in joy. I want to wake up and go to sleep next to this man ever single day of my life. This is the man I picked. This is the man that God, Allah, Buddha, Oprah, and all the good and fabulous things in the universe conspired to bring to my life, as my husband. So I honor him and love him always.
When Michael and I got married we had surprise inscriptions put into each others wedding bands. In his ring, I wrote, "Whether times are good, bad, happy, or sad." Al Green may have written it but I meant every word of it that day. And I still do.
From here to eternity.
So this morning when I rolled over and saw him there drooling and snoring in all his husbandly glory, I snuggled up against him, kissed his forehead and said, "Good morning, baby!"
And then I scratched my hand.
Scratch that itch. Don't slap that itch, Babbies!
Senam
Your loving and itching HDIC