I never wanted twins… Yup you read that right… I didn't. I was not THAT GIRL. I never ever in my life thought… "Man wouldn't it be AWESOME to have double diapers, double screaming, double tantrums, and double every 30 minute breast feeding sessions" Nope… I was not that girl… And after reading that… who thinks anybody would be that girl?… But the funny thing about having twins is.. You realize.. There are a WHOLE hell of a lot of folks who want to be that girl (or guy). People love twins… The shock of seeing two little people with the same face is enough to solicit all kind of interesting reactions wherever we go
Everywhere we go we are stopped. It most appropriately and affectionately know as the twin parade. Going to pick up toilet paper at Target with them is an obstacle course.
Complete with cheek pinching Grandma's who want to tell you all about their grandkids…
"Picture it… It was Sicilly…."
Or its Screeching teenage girls who begin every sentence with OMG and love any and all things cute. And lets face it these kids I got are preettty cute
.
"OMG!!! SQUUUUUUUUEEEEEEEEEEEEEEEEE are they twins? OMG they are so cute! When I grow up I want to have 5 kids, all boys. I'm toootallly going to name them Ronnie, Bobbie, Ricky, Lil' Wayne and O-M-G!"
People who shouldn't be allowed to talk to you with out a printed sign permission slip.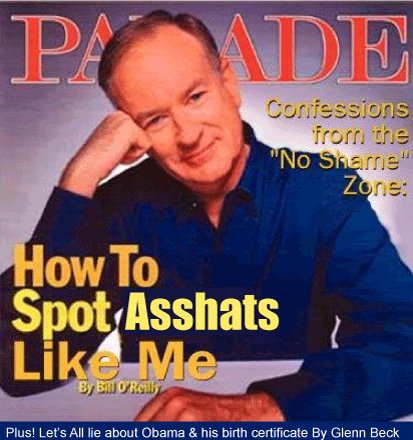 These people are the ones that make me go IN.
Asshat: "So which one them is the evil one?"

ME:"Which one of Your children is the STUPID one?"
__________________________________________
Negative Nelly: "OMG. Your done having kids right?

ME: Get out my uterus! Please and Thank you very much.

____________________________________________
ASSHAT #2: Twin boys! You are totally going to hate your life soon!!

ME: Well, I already hate you…Thats enough for me.

____________________________________________

NEgative Nelly #2: Oh my god, I'm sooo glad I didn't have twins.

ME: Me too. God can't just be handing out twins to any random idiot now can he?

_______________________________________________________
So yea… It can be fun… LOL! No really it can be fun… Most of the stuff we get is people who are just amazed at what Twins really are… A DOUBLE BLESSING. Sometimes you get people who quietly tell you about their troubles having children themselves. I always hold these ladies' or men's hands and tell them I'm sending them wonder working power of TWIN JUICE! Some of you BABs know about the power of my twin JUICE! Lol,
Its silly and it makes us laugh but sometimes I think it gives some of them hope when they need it. Sometimes I get people who are just bowled over by the fact that there are actually 2 of them… IDENTICAL TWINS!!! WOW your so lucky…
It took me a while to get that but yea… I am SOOO Lucky…
Blessed beyond measure, Rich beyond treasure… Being the mother of Twins kinda, sorta, totally, and completely KICKS ASS. While along with all the double nonsense… I get double toothless grins, double little hands clapping when I come home, two little bitty bodies snuggled up against me at nap time, two hands to hold as they learn to walk, talk and navigate this world two beautiful, healthy, strong, little boys to call me mama and make me melt. Its sorta awesome.

I can't say when the doctor first told me it was twins the first thing I thought was, YES, this is going to be awesome… Nope the first thing I thought was… "where is Ashton? Cause clearly I'm being punked!" Ya'll think I'm playing… But I did… I even said that to the doctor… When he showed me both babies… I just laughed, and laughed and laughed…. Cause it was HYSTERICAL…. How could it be possible that I was having twins?

When they found out it was twins I had already had… Wait for it…
Wait for it….
3 ULTRASOUNDS!!!
Thats right snitches!!! They missed a whole extra baby in my va-jay-jay 3 times… The last ultrasound was a DAY before the one where they found the twins… So when from one day to the next it goes from your baby looks lovely to… Hmmmm Did you know there were two in there?…. Its total Punk'd kind o' situation… It was a complete and total surprise in every sense of the word.
If you are around me at all now… You'll probably think I'm a nut. Cause even though I see these folks every single day… Sometimes the wonder and general fabulousness of it all still takes me by surprise.

Some mornings when I go to get them from their crib… I'll remark, Oh My goodness, There are TWO of YOU!!!" Like sometimes its still shocking to me… Solstice always looks at me sideways like. " ummm you know they are twins, right?
When I put their little hoodies and puffy vests on to take them somewhere… I'm always in here Awwwing and hollering about OMG! Soooo Cute! becuase lets face it… These cats are NOT PLAYING!
Now they hug, kiss, dance with, plot with and generally love the brakes off each other. And that really puts it all over the edge for me!
They are really, really, dope…. Like DOUBLE DOPE!
Since having them….My favorite thing to say is, " this twin stuff aint for NO PUNKS" Its true… So true.. this stuff is pure hell some days. What?!! You don't know by now that if there is one thing I do is keep it real….
The God's honest truth is there are days around here when it sucks…There are days when you could have called my house and you would have heard all of us crying… Figuring out breastfeeding, figuring our post-partum, figuring out a 2 year-old sister with new twin baby brothers, Figuring out the Bonus children with two new babies, figuring out my marriage with two new babies, figuring out me with two new babies… it was EPPPPIIICCCCCC! Epic I tell you….
I don't really remember much of that first year…
I'm lying… I remember all that shit… I don't know if I'll ever forget…It almost killed me…
Mostly I remember somebody always crying (usually me), I remember the house always being a mess, I remember needing help sooo sooo badly and nobody being able to (or willing to) help. I remember it all… probably too much..
But I did it… We made it… and what I have learned is… I can do anything… Like really I think God gave me twins cause he needed to remind me how dope I am. He needed to remind me that this damn Senam girl he made is kind of like Snapple. Made from the best stuff on earth.
And because of that I know to the very depths of my soul can do anything… Anything… Even stuff that seems completely and totally imposssibllleeee… Even make two whole fabulous humans at one time, and raise them their siblings in to fabulous GOOD people who give to this world in the best ways possible. Cause I can and am. Cause let's face it…. I'm double dope, too.
Stay fierce, fabulous, and made from the best stuff on earth from,