For as long as I can remember, I've had a passion for fashion.
Whether it was the neon bright garbs of the 80's, the baggy TLC-esque attire of the 90's or the requisite 7 for All Mankind denim jeans paired with a fun Alice + Olivia top, three-inch peep toes (cause I'm a shortie) and the delicious butta leather Kooba bags of today. Fashion has always been as much a part of my life as brushing my teeth.
My maternal grandmother, though I never got the chance to meet her, was a fashionista in her own right. From the stories my mom tells me, Grandma would never leave the house without smelling good and looking chic. When mom would share these fun facts, I'd store the tidbits of information for later, running back to my room so I could daydream about the lady they called Melanie Rose.
In these reveries, I would be transported back in time. Most days, Grandma Mel would be a local celebrity, comparable to a Dorothy Dandridge or the fictional yet remarkable Holly Golightly. Other days, she would simply be my Grandma — there to spoil me and make promises to me that all of her classic pieces would be mine someday. As I got older, thinking back to those times always made me wonder if the love of fashion and style was something that was passed on from generation to generation.<!–[if !supportLineBreakNewLine]–>
<!–[endif]–>
My mom is a stickler about looking good too. The days I would leave the house sporting an average outfit and (God-forbid) no makeup — she'd cringe! It would be nothing if she did it, but her two daughter's would always have to step correct. She'd been blunt with her comments too. You can always count on mom-dukes to "keep it real" with ya if you were not looking up to par.
Today, I am a grown woman. I still get giddy when I think of NY Fashion Week. I still get all bright-eyed and bushy tailed when that new glossy issue of Lucky or In Style is released. I still have that passion for fashion.
I now have a chance to share all of my thoughts, opinions, experience and knowledge on this subject with all of you lovely ladies . . . Whether you like it or not! So, here I am. Fashionably Yours.
Here are a few pictures, for your viewing pleasure: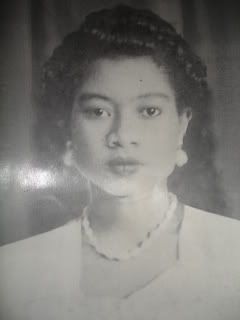 My grandmother: Melanie Rose
Me – getting my bath & body on in a too cute cardigan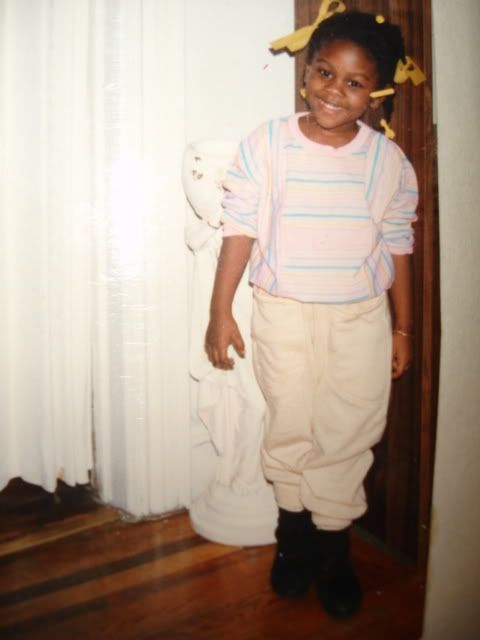 Circa 1985 … I think I saw Mischa Barton with this outfit on
H.S. Days … What was I thinking? I was definitely channeling Aaliyah. Is that a swoop bang?
FI used to tease me about wearing the corset-belt, but boy did it become a phenomenon!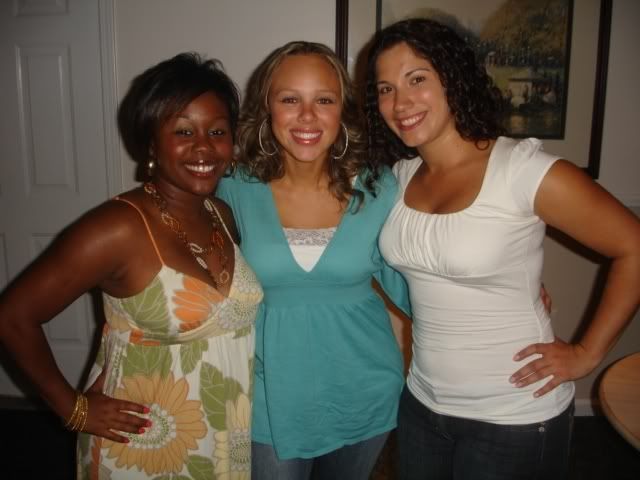 Older & Wiser. Summer of '07 (this pic taken the day before FI proposed) rocking the now ever popular maxi dress.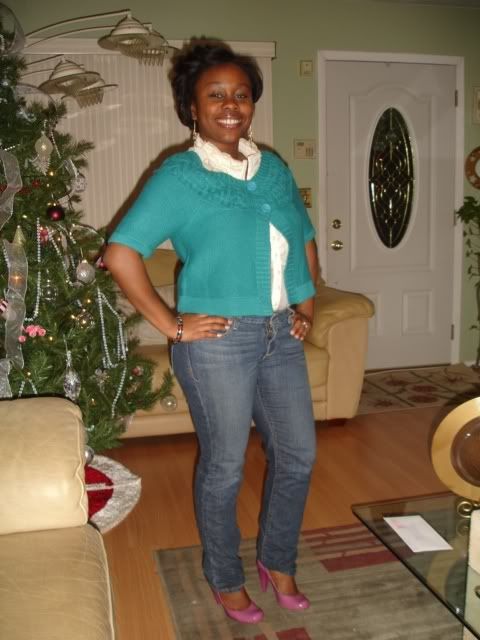 Christmas '07 … I've gotten lots of compliments on this look. This was one of those outfits I put together on a whim.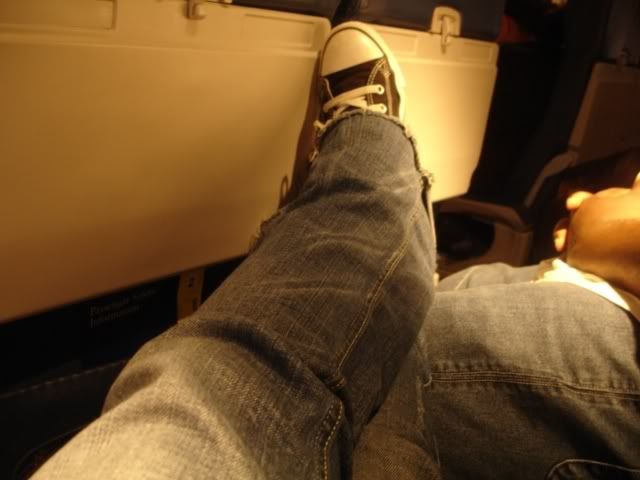 Me lounging on FI on our flight back home from ATL. Chucks are one of my FAVORITE things to wear on my comfy/downtime days.