Secrets. Pretty much a bad word in a relationship, right? I try not to keep things from Dono as much as possible, but it's hard some times. He is extremely close with his family. Like, thisclose. It is starting to wear on me. I want to be able to tell him everything, but in the past he has blabbed to his family. I'm like, if I wanted them to know, I would have personally told them. Should you have to tell a person, "this is between me and you" before you share anything?
I am a very private person. (Probably couldn't tell from this blog though huh?) There are things that I just don't like to talk about even to people I feel I could share anything with.  Then there are things that I believe should stay within a relationship. For instance, Dono's on and off best friend has been married for about three years. They are having problems. Any time BF calls Dono, Dono tells me what the issue is. I don't want to know! To me, that should be between BF and Dono. Even some of things BF tells Dono, I think he should talk to his wife about, but that's just me.
When this happens, I have started to shut him down. I have to tell him, I don't want to know because it's their business. He thinks that some of their issues we can learn from (which is partially true). At the same time, we could (potentially) never have the problems that they are having, so why do we need to talk about them? I also feel like, I know their business. Awkward. Then, if BF shares his thoughts with Dono, I am certain Dono does the same. I don't want him knowing stuff! LOL! So I have come up with a compromise with myself, don't think about what could possibly be told to BF then it's like it never happened. We'll see if it works.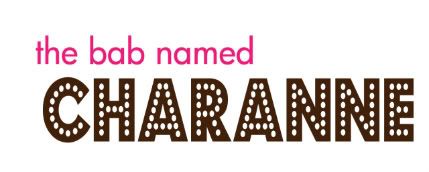 Posted by Charanne @ 12 June 2009